5 oktober – Nia Master Class med Debbie Rosas
Join Nia co-founder Debbie Rosas in Sweden! Come share in the magic of Nia. This is a unique opportunity to experience the depth and exhilaration of Nia directly with the co-founder.
The class is open to everyone!
Nia is an exhilarating movement and lifestyle practice. As the first cardio workout to combine martial arts, dance, and healing arts, Nia has fundamentally changed lives with its evolutionary approach to fitness and self-healing in a body. Nia, an internationally acclaimed practice for over 25 years, is based on the science of the body. To study with Debbie is to explore the profound magnificence of your body, the sacredness of your authentic self and the heights of The Joy of Movement. No previous experience necessary. All bodies and all levels welcome. Space is limited. Register early!
Biljetter via denna länk:
https://nianow.com/node/1467586
Pris: 25 US dollar
---
5-6 oktober – Nia Evolution with Debbie Rosas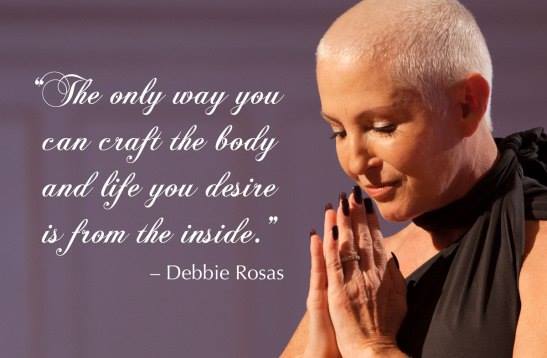 I invite you to join me on my 2019 Nia Evolution Event, where you will discover all new realms of the Nia "Body, Mind, and Spirit" ideology.
Over two days we will come and explore the evolution of Nia through conversation, movement and thought to rediscover why and how Nia elegantly provides self-help, self-healing, fitness, health, power, and beauty by creatively uniting the body's neurology, the mind, emotions and the unique spirit of every individual.
I look forward to sharing my knowledge and wisdom so we may all Step Into the New Future of Nia. Get ready to explore and learn in a most joyous environment, the
· Evolution of Nia's movement, language, science, philosophy, music, and The Body's Way anatomy tools
· Evolution of developing strong community through cooperative leadership
· Evolution of self as a Nia teacher and somatic educator
· Art of somatic referencing to enhance learning, teaching, and communication
· Latest Nia tools and technology to make learning easy and efficient
Remember, the most important thing you own, and the most important relationship you will ever have, is the one you have with your body!
Love,
Debbie Rosas
To request local information please contact Jenny Wessel at: info@niamovement.se
Booking link https://nianow.com/node/1467584
Times and dates:
Day 1: saturday 5 october 12PM-7PM
Day 2: sunday 6 october 9AM-4PM
Location: Musikens Hus Bönesalen